Three Technology Trends for Firefighters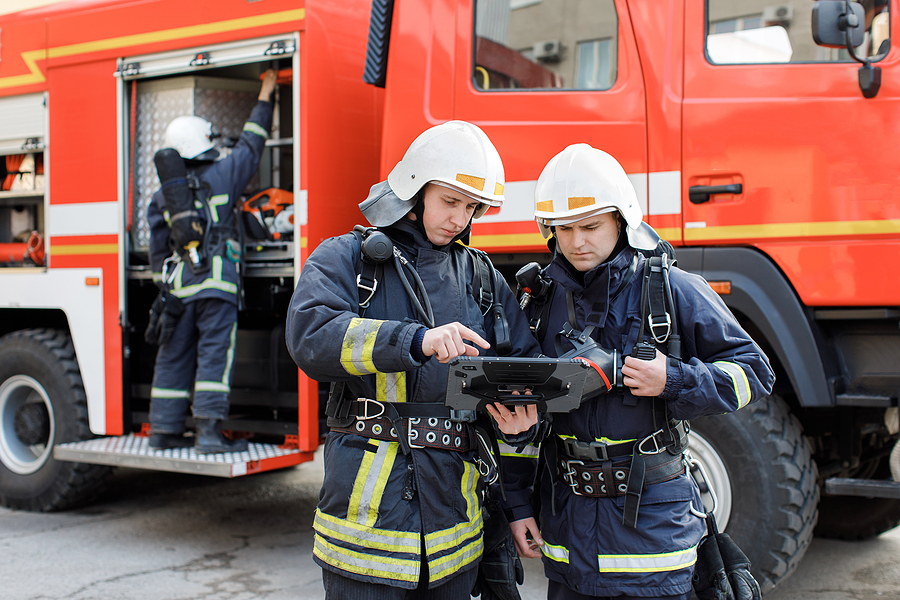 Although fire safety has improved significantly over the years through advancements in response time, tools, and training, fires continue to be a growing concern. The National Fire Protection Association reports that a fire department in the United States responds to a fire every 23 seconds. In 2022, wildfires destroyed over 7.5 million acres, resulting in loss of homes, structures, property, and lives. However, technological advancements have made firefighting more efficient and safer. Here are three technology trends being utilized by firefighters on the job.

Related Blog: Must-Have Technology That Improves First-Responder Efficiency During Disaster Recovery
Drones
Many firefighters are familiar with drones since they have been used in many firefighting applications already. Drones have successfully replaced some of the need for manned aircraft for surveying the landscape, identifying dangers, and helping direct teams of firefighters on the ground. They offer many advantages over piloted planes such as the reduced risk of smoke inhalation and the dangers associated with poor visibility and wind caused by wildfires.

Technology has improved firefighting drones by equipping them with sensors to identify hot spots from as far away as a half mile. They can also be equipped to drop incendiary devices to start small fires to eat up the fuel before a larger fire gets to it. To avoid after-fire mudslides and erosion, drones are also now able to be preprogrammed to drop seeds automatically into remote areas where it is difficult for teams on the ground to reach.
Artificial Intelligence
Artificial Intelligence (AI) offers advantages to most disaster management segments, and firefighting is no exception. AI algorithms can work to forecast certain fire behavior by using satellites, cameras, ground sensors, weather conditions, topography, and aerial data to predict the path of many wildfires. AI can also use data such as temperature, the speed the fire is burning, and the path of the fire to determine the best ways for crews to approach and battle the fire in any location as well as help them locate and rescue victims more quickly.

One form of AI used in firefighting is a helmet attachment that uses AI to navigate smoke-filled rooms through sensors, cameras, and radar, scanning a room in mere seconds, simultaneously saving time and lives.
Virtual Reality
Virtual Reality (VR) is one technology that has stepped up for firefighting training. With VR, firefighters can use computer-generated simulations which not only saves on resources, but also offers flexibility when choosing a time or place, and offers a more true-to-life scenario.

Training is essential to all emergency responders and can sometimes be dangerous. In the last ten years, 91 firefighters died during training activities. Virtual reality can reduce the risk by offering safer, yet more realistic training activities.
---
GovDirect offers complete technology and hardware solutions for fire departments. Our solutions are custom-designed for your department and its needs, and we provide your personnel with everything they need to stay safe and effectively do their jobs. Contact us today to learn more.
June 26, 2023