Must-Have Technology That Improves First-Responder Efficiency During Disaster Recovery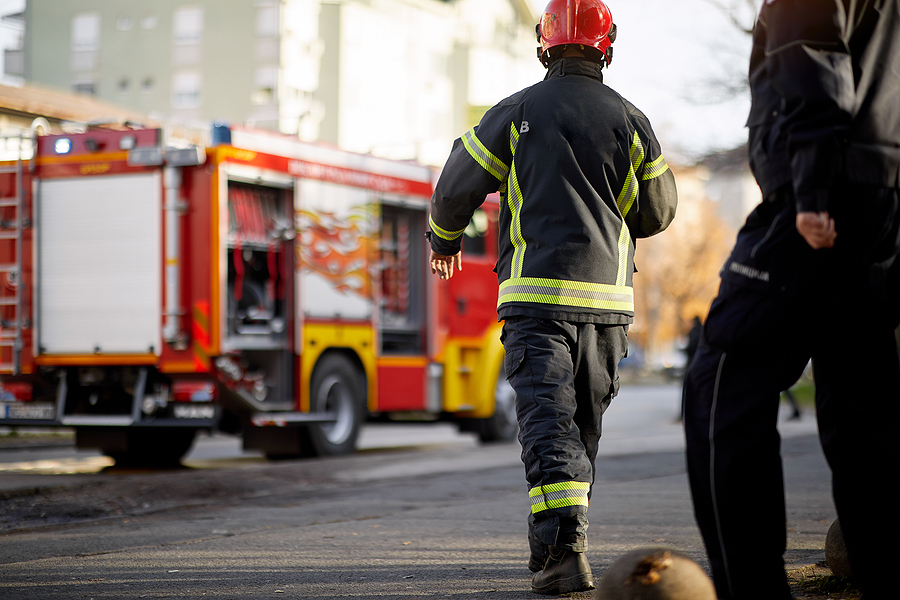 Natural disasters have devastating consequences on communities, from damaged structures and destroyed lands to loss of life. Due to this, first responders and disaster recovery teams are continuously looking for ways to increase efficiency and help more people post-disaster. Let's look at five technologies that will help with faster response times and more successful emergency recovery missions.

Related Blog: Technologies to aid Disaster Relief and Search and Rescue Missions
1. Drones
Drones can perform jobs that human response teams may not be able to. For example, disaster recovery teams may not be able to assess collapsed structures immediately due to safety concerns. However, drones can be sent in to analyze the situation and find survivors needing immediate help. Here are a few ways drones are an asset to emergency relief teams.
Map a region after an incident - For example, after a hurricane, drones can be sent in to capture footage of the disaster area and sent back to assist in hurricane relief efforts. There were 37 hurricanes last year, in which areas of destruction had to be determined.
Medical delivery - Drones can deliver life-saving medical supplies to those that human teams cannot reach.
Determine accessible transportation routes - With a bird's eye view, drones can provide footage of accessible roads for emergency teams to travel on.
Provide critical information - Drones can be sent into a disaster area much quicker than emergency response teams and send back pictures and footage of the damage, which helps disaster recovery teams better prepare.
2. CAD & RMS
Every emergency situation begins with a call to 911. A CAD (Computer-aided Dispatch) system and RMS (Record Management System) are then used for logging the call and alerting the proper authorities, whether Fire, Police, or EMS first responders are needed. Reliable connectivity is crucial to saving time when every second counts. A cloud-native solution with the following features provides:
No downtime for maintenance and upgrades
A fully functioning public safety ecosystem - This means it works seamlessly with all divisions of first responders.
Enhance situational awareness across agencies - All divisions of public safety that need to be informed of the situation will be.
3. Mobile Rugged Computing Solutions
The equipment needs to be able to withstand environmental elements since emergency teams will be mobile and encounter the harshest climate conditions including wind, rain, smoke, snow, etc. Mobile rugged computing solutions can go anywhere your team needs without losing connectivity or performance. Benefits include:
Designed to operate in the field
Resists vibration
Withstands shock
Able to withstand the elements for prolonged periods
Supplies extended range of connectivity
Mobile rugged computing solutions can power other crucial devices, such as drones and thermal cameras.


4. In-Car Connectivity Solutions
Disaster areas can span for miles and cover large areas of land. Your team may be spread throughout a community, city, or even state, and they will constantly be moving. Every vehicle must be equipped with top-of-the-line in-car connectivity solutions. The ability for teams to communicate with each other is essential for everyone's safety. For example, emergency teams need to communicate about new developments, including recently discovered safety issues or the discovery of individuals who need emergent medical attention.
Ruggedized mobile routers and antennas are perfect for ensuring mobile units remain online and in the know at all times.
5. Mounting and Docking Solutions
Rugged mobile technology is useless if rescue personnel cannot easily access it. This is where mounting and docking solutions come in handy. Ergonomic mounts and docks allow technology to be strategically positioned in vehicles for ease of use and convenient access. Otherwise, team members will spend precious time sorting through a pile of technology to find what they need at the moment.
---
The latest technology is the key to making disaster recovery efforts more efficient and, most importantly, more successful. GovDirect is dedicated to ensuring your team is equipped with the latest life-saving technologies that are beneficial in various emergent situations, including hurricane safety and earthquake aftermath. Contact us today.


October 24, 2022