The Importance of Strong Connectivity in the Field for First Responders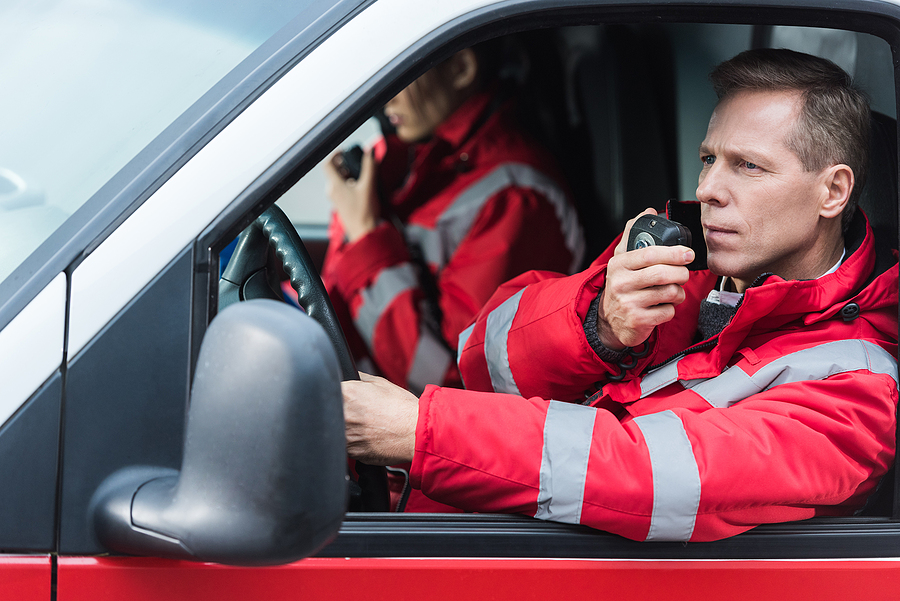 Advanced technology solutions, such as built-in mobile routers, 5G networks, or first responder-only networks, have transformed how first responders execute their work when they are out in the field. Today, first responders can leverage these disruptive technologies to stay connected on the job. Let's take a look at the importance of strong connectivity in the field for first responders.

Related Blog: What are Body-Worn Cameras and Why are They Important?
How Reliable, Connected Devices Help First Responders in the Field
Improved Efficiency
Having strong connectivity for first responders will help in the overall productivity and efficiency of the team. For example, if a responder is out in the field and needs to check in with the central office, they don't need to drive all the way back to headquarters. The team can secure remote access to real-time intelligence and execute their job wherever they are, allowing them more time to focus on the emergency at hand.

A great example of improved efficiency in technology is Panasonic Connect's TOUGHBOOK® N1 eCitation Solution. A large part of police officers' jobs is writing traffic tickets or parking violations which means that they have to spend significant amounts of time entering data into their citation management system daily. However, this system allows officers to bypass the process of writing out tickets for every incident and they can do so in the safety of their vehicle. This dramatically improves the efficiency of traffic stops and reduces voided citations.
Increased Accessibility
First responders are constantly on the move, hardly staying at one location for long before another call comes in. Connecting with responders while they're on the road can be challenging if you do not invest in the right tools. One of these important tools is FirstNet. FirstNet is a wireless communications platform dedicated to America's first responders and public safety community. This means that first responders have priority to a fast and limited network to ensure that they have access no matter where they are. Plus, with the growth in 5G connectivity, FirstNet devices can take advantage of data-heavy IoT and video solutions. This may include data transmission to a hospital for a patient inside an ambulance or live video from a patrol car.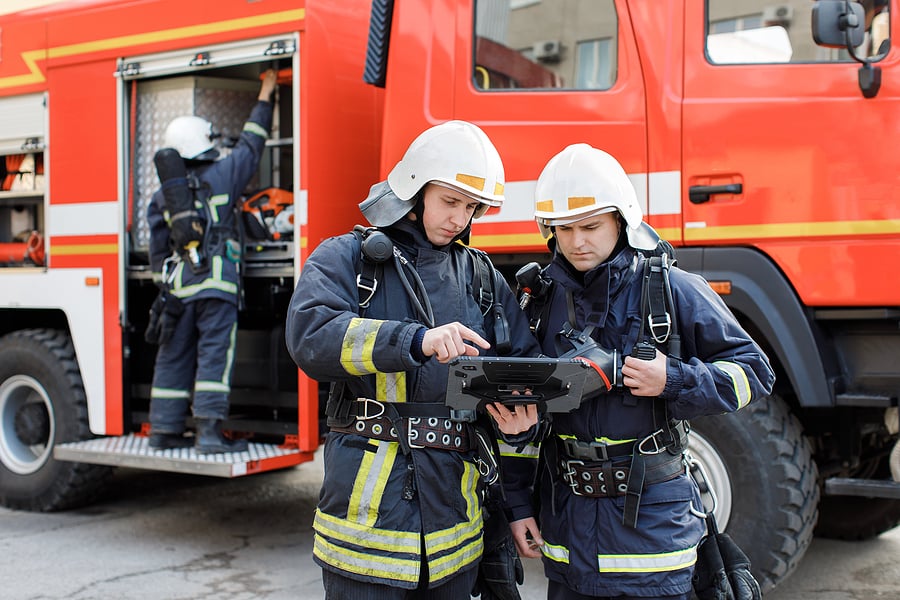 Fast Access to Information
Almost every call first responders receive will require them to access information quickly. This could include needing blueprints for a building, running a license plate number, or the fastest route to the hospital. They need technology they can trust to deliver information quickly, without worrying about whether or not their location has a good signal. Devices with strong connectivity thanks to 5G networks reduce technology-related delays and provide a quicker, safer, and more reliable experience for all teams involved.
Consistent Flow of Communication
First responders rely on consistent communication between teams to complete the job at hand. This could look like firefighters connecting with others in the building or EMS letting the hospital know they are on the way. There are even situations when police, fire, and EMS need to communicate together to complete the job. First responders could also be checking in with headquarters that aren't on site but need to hear the communication to decide the next step. No matter what the situation is, it's extremely important that there is always a consistent flow of communication between each of the teams involved.
---
GovDirect offers advanced technology to government agencies that can keep your first responders strongly connected in the field. Whether you need rugged mobility or complex technology solutions, we can help. Contact us for a free consultation.


August 22, 2022