How Drones Are Keeping Firefighters Safe and Making Them More Efficient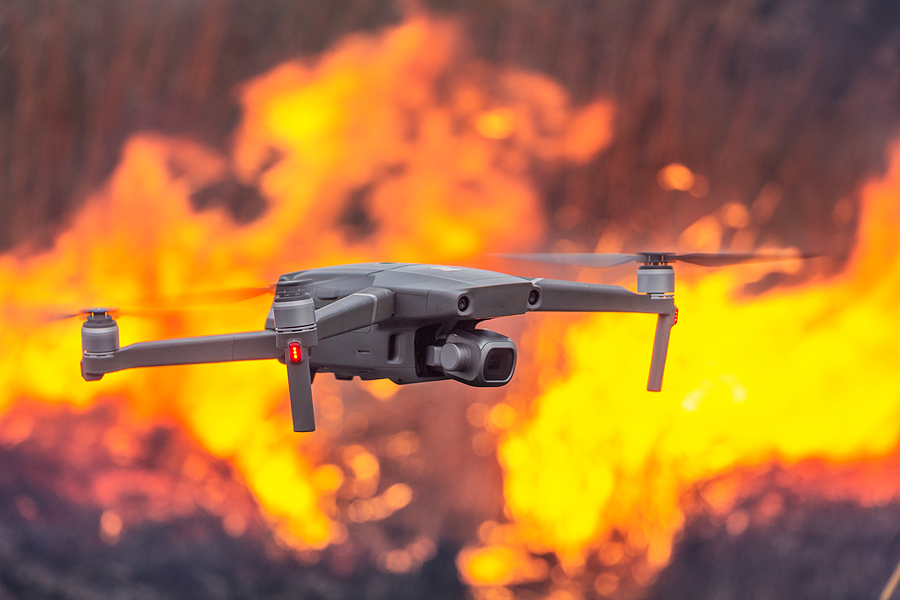 Drone technology is advancing rapidly and is proving to be incredibly useful for fire departments. Drones can support firefighters in a variety of ways to help them improve their services and keep them safer. Here are some of the top ways that firefighters are using drones in the field.

Related Blog: The Importance of Strong Connectivity in the Field for First Responders
Improved Risk Assessment
Drones can fly higher than a ladder truck can reach, as well as lower and closer to a burning building than helicopters. This provides firefighters with an unparalleled level of situational assessment. They can rapidly map affected areas and allow commanders to make more informed decisions about allocating resources.

During large-scale fires, video taken by drones can be provided to teams on the ground. This all gives better situational awareness that helps keep firefighters and other public personnel safe.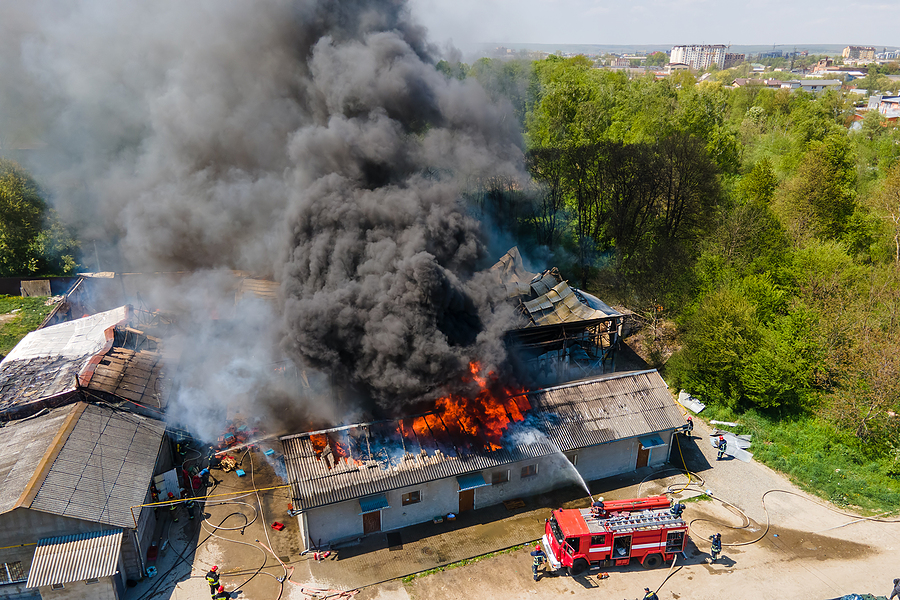 Infrared and Thermal Imaging Improve Visibility
Drones outfitted with high-definition infrared (IR) cameras can help firefighters see through smoke and identify hotspots from angles no human firefighter can access, keeping track of deployed personnel and helping firefighters navigate the overall situation. This can substantially reduce the risk of casualties amongst personnel on the ground. Visibility is a constant challenge for firefighters in all situations, but drones are becoming a powerful tool to combat this.

These cameras can also be used to help with search and rescue efforts. Drones can be equipped with thermal imaging cameras which allows them to identify victims otherwise invisible to the naked eye. They can also be outfitted with floodlights to aid in nighttime rescue operations.
Remote Monitoring & Coordination
Large-scale fires bring with them the challenge of coordinating crews over a wide area. But even with smaller fires, the ability of drones to relay high-definition video back to central command is vital.

This helps teams coordinate with other first responders by allowing them to guide EMTs to where they are most needed while also keeping them safe. All of this footage can be saved for later and used for after-action analysis and training or provided to law enforcement as evidence if needed.

They can also be used to assess post-fire damage so that after-action personnel can safely enter to retrieve equipment or detect potential health hazards. Drones have been used to identify damaged infrastructure and track down broken gas lines.
Emergency Deliveries to Inaccessible Locations
Drones can be used to get food, water, and emergency medical supplies to people who are trapped while first responders work on clearing a path for them. Victims may be trapped in a remote, unsafe, and otherwise inaccessible location so the supplies can be necessary while rescue efforts are underway. In addition, drones have been used to deliver Automated External Defibrillators (AEDs), which can be used by laymen to help somebody in critical condition.
---
GovDirect offers complete technology and hardware solutions for fire departments. Our solutions are custom-designed for your department and its needs, and we provide your personnel with everything they need to stay safe and effectively do their jobs. Contact us today to learn more.


September 26, 2022