Off-The-Wall Whiteboarding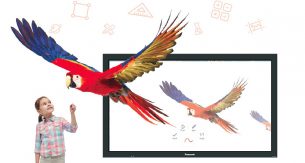 Ormiboard Pro extends interactive displays, projectors and Whiteboards, enabling users to easily create and share lessons, games and activities with just about any mobile device.
With 2-way, ping-pong and whole group collaboration, Ormiboard Pro captures student assignments, completed activities, assessments and attendance data, allowing users complete control over their history.
Responsive & Adaptive
Large interactive displays use Ormiboard Pro to its fullest potential, with up to four split-views on a single panel, or support for up to four users on the same multi-touch table. Ormiboard Pro's library of resources includes multi-touch.
Sharing & Control
During live sessions, users may view all student sessions on one screen and select any individual's activity to show on the front-of-class display. Students easily join sessions with a shared pin while each unique student's session history is recorded and saved.
Extraordinary UI
All functionality springs from a simple, floating set of to0l pallets that adapt to any size screen or display. Select an object, and the tool pallet changes to show actions and options related to that item.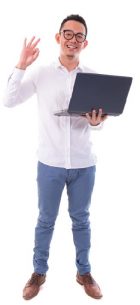 Create & Deliver
Ormiboard Pro pairs tools teachers love with an open canvas for easy sharing to any mobile device.
"With Ormiboard, EXO U is redefining how new and already existing displays and devices can work better together."
-Ken Royal, Royal Reports
Authoring Tools
Use the unique pallet interface to save, play, and edit Ormiboard. Create shapes, write text, draw, and add clipart and pictures.
Interactivity Pallet
Enable custom actions and animations or embed external content such as web pages, video, and sound.
See Student Screens
Teachers can view simultaneous student sessions on a single screen, and select any student's activity to appear at the display.
Advanced Activity Building
Create advanced and engaging activities using simple JavaScript code and publish as interactive mini-applications.
Collaboration
Sharing modes include interactive, play-based, and ping-pong for rapid back and forth collaboration.
Assessment
Enjoy easy to create, on the fly polling or self paced tests, as well as activity-driven assessments, and quizzing capabilities.
Access & Sharing
Easy Pin registration connects any device. Teachers can view all student sessions on a single screen, share it, and save it.
Multi-Touch Friendly
Editing is a breeze on multi-touch surfaces and games come to life on interactive tables. Split panels into 4 views for group activities.
Setup LAN/Group Wizard
Easily set up fast collaboration over local area network with server wizard. Teachers can form groups and collaborate.
Teacher Upgrade Path
Users can directly upgrade to the basic online edition of Ormiboard for 3rd party integrations.
For more information on what GovDirect can do for all of your AV needs call 402.323.4842 or email avsales@govdirect.com.
Supported OS
Android 4 and up
Mac OS 10 and up
Windows 7 and up
iOS 7 and up
Chromebook
Linux
Network
Online, public network
O_ine, local network
Hybrid
Output
Full HD
4k Support
Import and export
HTML Native
PDF
Image (JPG, PNG)
CFF
O_ce
Open O_ce
Supported Browsers
Firefox v43 and up
Safari v9and up
Chrome v49 and up
IE v11 and up
Edge v13 and up
Coding Capability
JavaScript
Events based
Rigid body physics engine
Classroom-level
communication layer
Supported media
Text + Web links
Images (JPG, SVG, PNG)
Pen input / Hand draw
Video (YouTube)
Audio (MP3)
Network
Online, public network
O_ine, local network
Hybrid
Output
Full HD
4k Support
April 11, 2017